Students from Middlesex University will join students and pupils from other Barnet colleges and schools on a national demonstration against education cuts on Saturday 29 November.
The march is backed by a number of national trade unions including Unite, GMB, NUT and the lecturers' union UCU.
The Barnet Alliance has been proud to support Barnet students when they protested in Finchley against cuts, and when they joined the demonstrations in central London before Christmas, and we will be supporting them on the 29th.
If anyone wants to travel down with the Middlesex delegation, they are assembling at 10.30am in front of the main building, The Burroughs for Hendon campus; 11am at Finsbury Park station for Cat Hill and Trent Park campuses. Rendez-vous at 12 noon at Warren Street station to walk to University of London Union, Malet Street, where the march assembles.
The Middlesex anti-cuts group has produced a leaflet explaining issues behind the demonstration. Download outside pages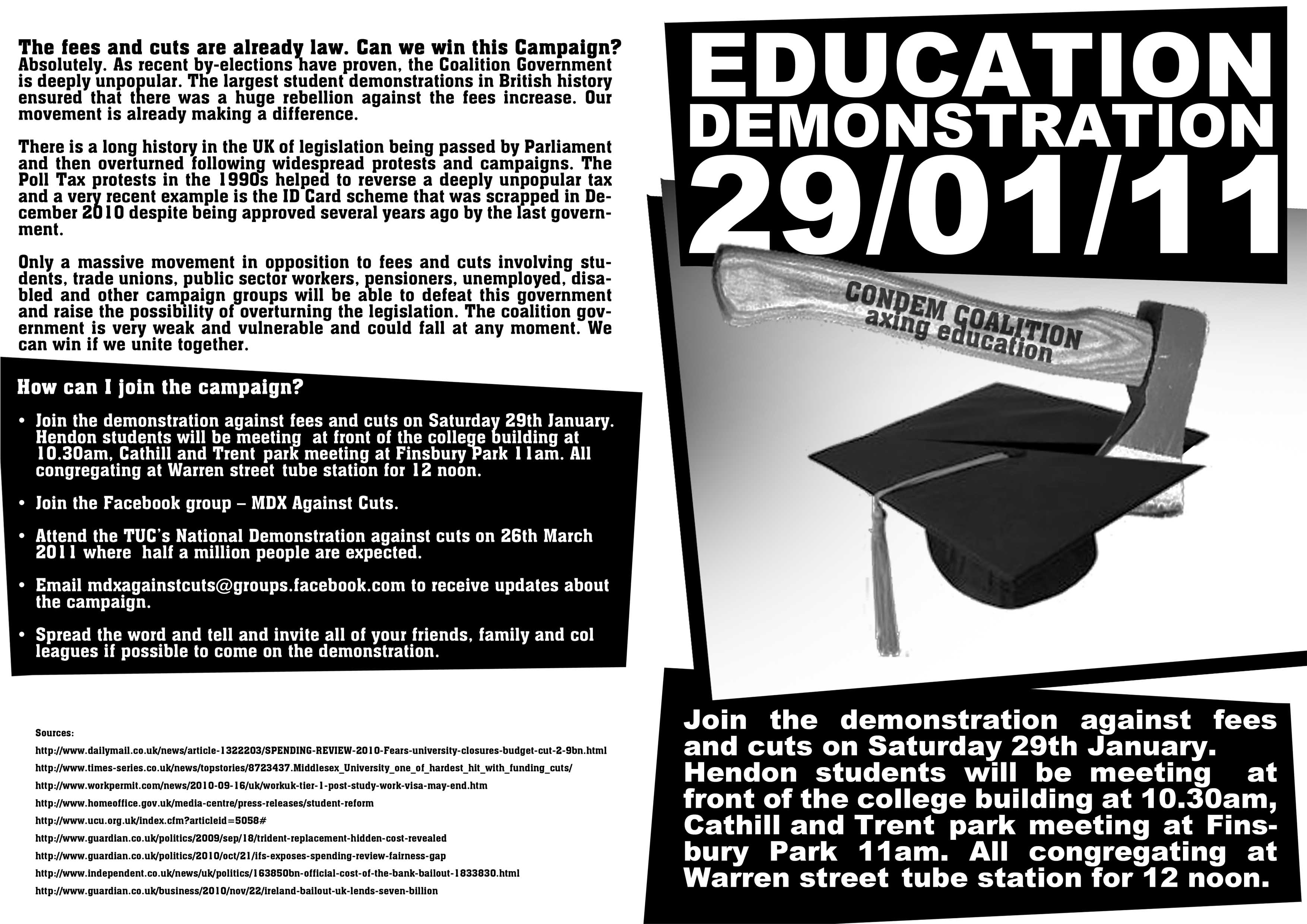 and inside pages