Brookdene Nature Reserve is to be sold to private developers. It "is an area of unspoilt green land to the rear of 71 Holden Rd that backs onto Dollis Brook. It is 0.7 of an acre and is situated on the east bank of Dollis Brook opposite the Old Finchleians Sports Ground near the confluence with Folly Brook. It is publicly owned and part of the site is designated Metropolitan Open Land (MOL) and a Site of Interest for Nature Conservation (SINC). Council officers are now proposing to grant a 150 year lease on the land to a developer" (read more) and watch the area on Google Earth here.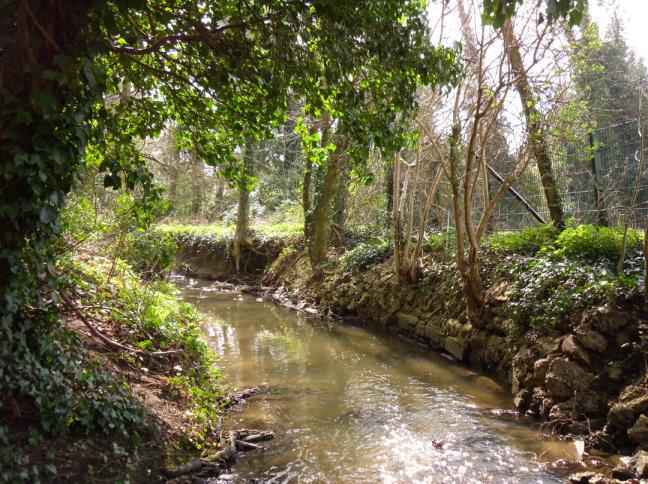 Please write to councillors on the Assets Committee to object to the proposal to sell off our public land.
You can find the addresses here, or press this email link which is already populated with the addresses.

For a local council to hand public land to private developers for private use is a very serious step!
Councils are entrusted by us with powers to manage their public duties in the public interest.
Brookdene Nature Reserve - the area behind 71 Holden Road - is public land for public benefit.
Leasing the land for 150 years will in effect deprive us of the land forever.
That serious step should not be taken except in most extreme circumstances in the public interest.
There is no public interest in this disposal.
BAPS object to this sale in very strong terms.