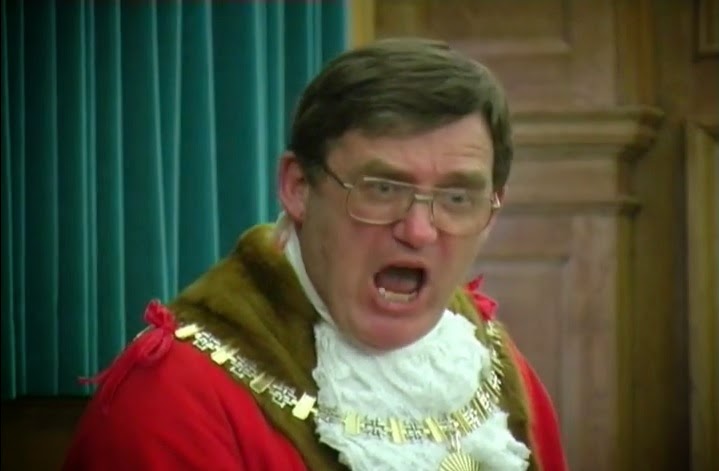 "I let out contracts myself to various customers and what I learnt in the contract is the word change or variance, because I know they are tied into me for the contract and this where I make all my profit and make up for the low price at the beginning"… (Cllr Hugh Rayner at Business Management Overview and Scrutiny Committee 24th October, 2012)
Little did we know when we heard those words from the public gallery during one of the One Barnet Programme discussions, that Rayner's experience - referred to here in the context of 'How can we stop the Council getting screwed in contracts?' - comes from his own conduct with his tenants, as he is alleged to have screwed them. Do we want such a man as our Mayor?
We will be at the Town Hall from 6 pm to greet the rogue mayor with placards as he arrives to chair his first regular council meeting at 7pm. Messages will read 'Rayner resign', 'No rogue landlords on Barnet Council'. You may have other wording, so bring your own or share one that BAPS provides.
Send an email calling on Cllr Cornelius to suspend Hugh Rayner. See The Barnet Eye and Broken Barnet for background.