Barnet Spring march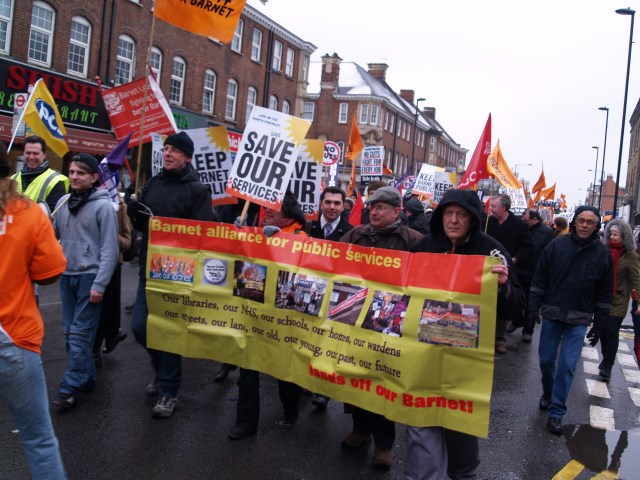 The march went ahead as planned on Saturday, 23rd March 2013, despite the blizzard conditions.  The gathering began at 11am at Finchley Central Tube station, and set off at 12 noon to Friern Barnet Community Library, where hot food & drink was available for those who took part.
Some said the weather on the Spring march reflected life in Barnet under the One Barnet programme, others thought the weather had been outsourced… but hundreds of people from Barnet and supporters from across London, and some from other parts of the country, braved the blizzard and had a warm and colourful protest full of solidarity and friendship.
Print the Barnet Spring

poster
Download the Barnet Spring

leaflet


Send

messages of support

or propose a speaker for Barnet Spring

Whether you are an individual or represent a community group, trade union or faith group - send us your endorsement for the march. We welcome speakers from all groups and organisations supporting our fight against privatisation of public services. Email [email protected] to tell us who your speaker is (opportunities to speak at the start and end of the march).
Why we need a Barnet Spring
Please check these links to find out more about Barnet Council's One Barnet privatisation programme. And then join us on our march!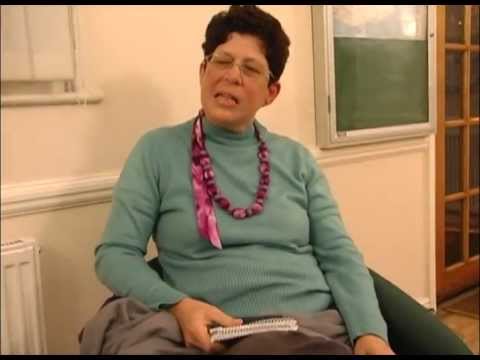 Film: "A Tale of Two Barnets"

Ken Loach talks about the film "Barnet: The Billion Pound Gamble"
Trailer for "Barnet: The Billion Pound Gamble"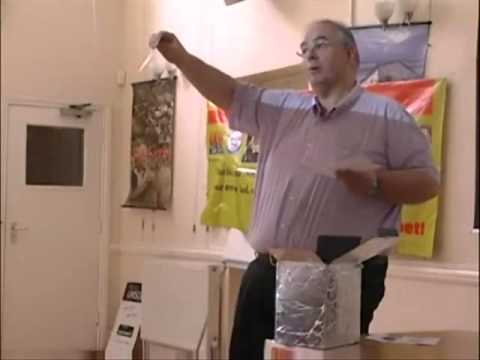 Blogger Mr. Reasonable explains the One Barnet "magic box"

Barnet residents occupy Hendon Town Hall

Barnet resident presents the One Barnet referendum petition to full council

In addition, click on the links below to view articles:
The Guardian: Squatters reopen Friern Barnet library after council closes service — video
The Guardian: The Friern Barnet library victory shows the way to campaign against cuts
The Guardian: Barnet's 'easyCouncil' faces judicial review over outsourcing
Vimeo: "A Polite Revolution"
Finally, click here to view a PDF version of the wraparound arranged by BAPS for a local newspaper, the Barnet & Potters Bar Press, on 1st November 2012.